Apolyth legendary turntable refurbished
Today I want to tell the story of the refurbishing of a vintage Apolyth turntable.
These turntables were made in Germany by Brakemeier, now Acoustical Systems. There was a Test in the German magazine "Hifi Exclusive". At that time, it was the technically most advanced and sophisticated turntable money could buy!
Some month ago, a friend asked me, if I could refurbish an Apolyth, that was in poor condition and not complete. I agreed. The turntable arrived in rather poor condition: Platter missing, half of the air bearing missing, other half damaged. Motor not working, Automatic levelling of the pneumatic damper feet not working. Air hoses worn. At some internal cable's insulation dissolved or broken…So some work ahead.
First question was, if I could get the Platter and the bearing. Even after nearly 30 years Brakemeier was able to deliver the spare parts! That I call excellent customer service!
So, I started with the subchassis: Originally the adjustment of the pneumatic dampers was by mechanical operated analogue-proportional air valves. They need a lever that is bypassing the dampers (body of the valve mounted on the subchassis, lever toughing the mounting surface) . I know that gives sonically back draws! So, I decided to build a new system: I use light barriers and an electronic switching valves. This system works without any mechanical contact hampering the operation of the subchassis!
That done, the rest was standard maintenance or repair.
The unit is equipped with three tonearm bases for 9" tonearms – Fidelity Research FR 64, SME and Rega/Linn. Of course, it´s possible to build new tonearm bases or rework the old ones.
The unit is huge: 130cm wide, 60 cm deep and about 55 cm high. Total weight is 260 kg.
It´s recommended to use a solid stand!
But the performance of that turntable can not easily be bettered except maybe by very modern and much more expensive turntables!
I include some photos also: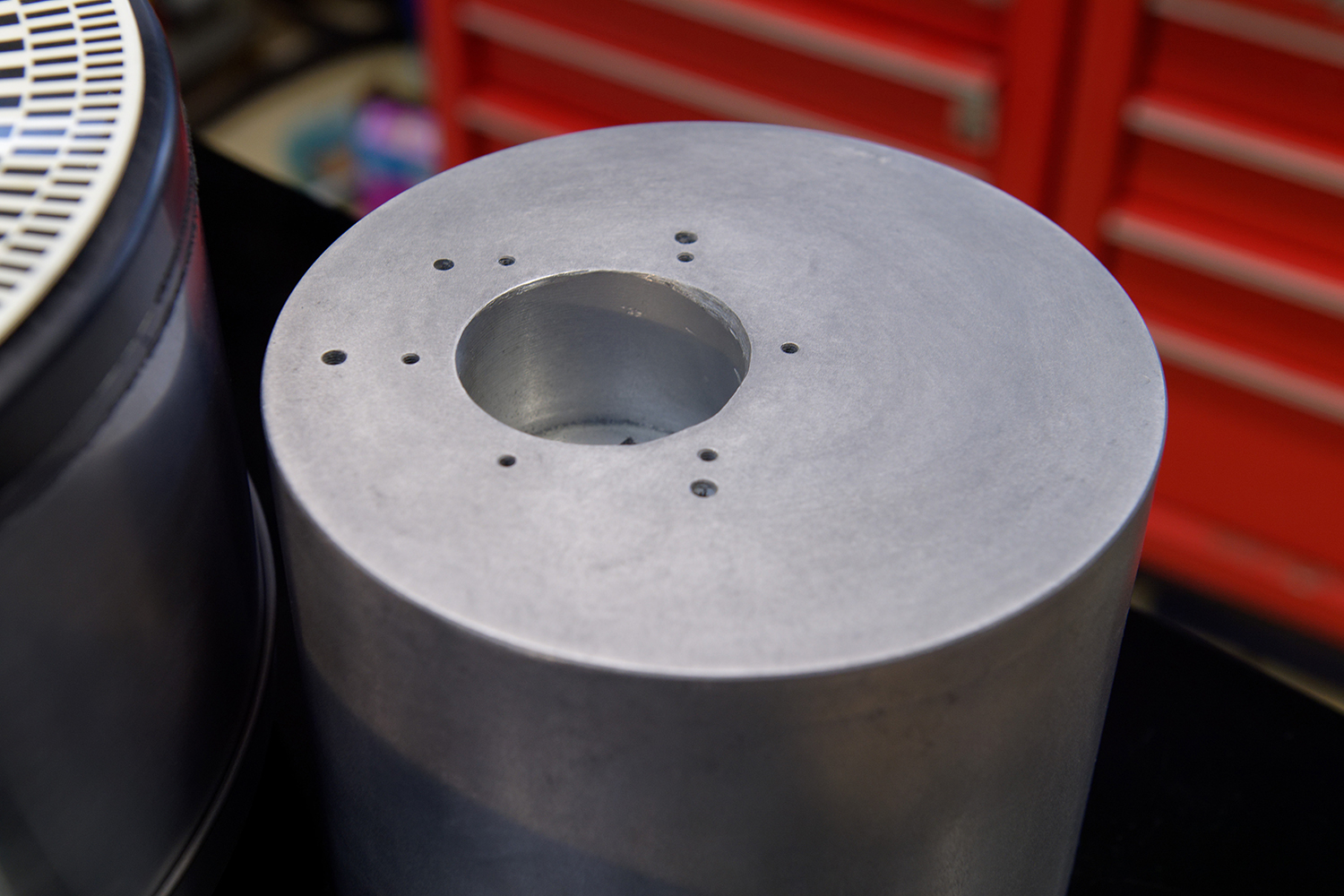 That were the old valves:
Video of suspension working:
Seems not possible to load a video....